By Luigi Danakos | Original Post May 20, 2016 | @HPE_InfoGov

Our bags are packed! Are yours? As we venture our way out Chicago, IL to attend The MER Conference, we wanted to share with you some ways you can engage with our team that will be onsite. The MER Conference is the only conference exclusively focused on addressing the key operational, technical, and legal issues associated with the life-cycle management of electronic records. The event is internationally recognized eduational forum that provides users with the best resources to better understand the real issues and aquire essential information to successfully manage electronic records.
What HPE Information Management & Governance is doing
Our team will be very busy during the event engaging with users, providing insights and answering questions you may have.
Booth – Visit our experts in the Ontario room where we will have a booth setup. The team will be showcasing our Records Manager and Control Point products.
Sessions
HPE will be hosting multiple sessions during The MER Conference, in these sessions you will hear from our industry experts.
Seminars and Meetings available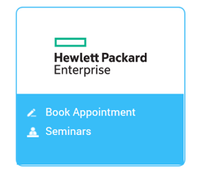 HPE IMG team will also be holding several seminars and users have the ability to schedule meetings with our team. You can book a meeting right from the conference website.
Tuesday 24th May 10:30am – Records Management in the field – Web client Demo

Tuesday 24th May 11:00am – Combat shadow records management and filing – Control Point Demonstration

Tuesday 24th May 03:00pm – Balance collaboration with compliance with HPE Records Manager's SharePoint Integration

Tuesday 24th May 03:30pm – HPE Solution Showcase Q&A


Executive Meetings – Monday 23rd – Wednesday 25th May 2016 
The HPE IMG team is looking forward to seeing you all at The MER Conference.